IC Transcriptionists Needed! - OTS
Posted: Jan 18th, 2021 - 8:34 am



Company Name: One Transcription Services

Location: Omaha, NE

E-mail address: info@onetranscription.com

Website: www.onetranscription.com

Mandatory Job Requirements:

Job Description:
Independent Contractor position.
Minimum line rate .08 cents per line during the week, some accounts have a weekend differential.
Direct deposit every other Friday.
Work includes general/law enforcement/research/corporate transcription.
If you are looking for ongoing and steady work, send us a note at otsgroup@onetranscription.com. In order for us to respond more quickly, please take a minute to introduce yourself and let us know what your availability is and what experience you have.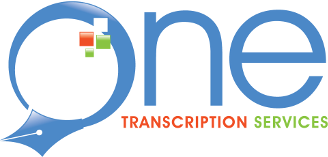 LINK/URL: One Transcription Services


---
Complete Discussion Below: (

marks the location of current message within thread)
---
---