IC Transcriptionists Needed! - OTS
Posted: Aug 13th, 2020 - 1:07 pm



One Transcription Services - Omaha, NE

info@onetranscription.com

https://www.onetranscription.com

One Transcription Services is seeking IC transcriptoinists for law enforcement and corporate transcription.

Equipment: Foot pedal, wav player, dedicated Windows-based PC, Microsoft office 2010 to current version.

Requirements: Must be a US citizen and pass a criminal background check going back ten years.

The pay for this work is .08 cents per 65 characters with spaces, which is paid via direct deposit every other Friday.

Testing consists of transcribing one or two very short clips.

If interested, send your information and preferred schedules to James Badura - jbadura@onetranscription.com.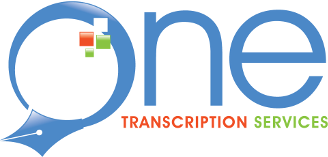 LINK/URL: One Transcription Services


---
Complete Discussion Below: (

marks the location of current message within thread)
---
---