IC Transcriptionists Needed! - OTS
Posted: Oct 19th, 2020 - 12:08 pm



!!!! Thank you for all of your responses and resumes! We currently have as many people as we need now, but will be looking for transcriptionists to begin working near the first of the year !!!

Company Name: One Transcription Services

Location: Omaha, NE

E-mail address: info@onetranscription.com

Website: www.onetranscription.com

Mandatory Job Requirements:

Job Description:
Independent Contractor position.
"Part-timers" are welcome.
Minimum line rate .08 cents per line during the week, some accounts have a weekend differential.
Direct deposit every other Friday.
Work includes general/law enforcement/research/corporate transcription.
Please send inquiries and resumes to our office at otsgroup@onetranscription.com. Please also take a minute to introduce yourself, your preferred schedule/availability, and experience.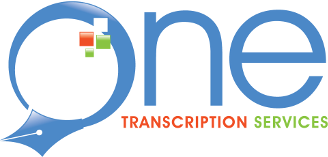 LINK/URL: One Transcription Services


---
Complete Discussion Below: (

marks the location of current message within thread)
---
---